Move over apple pie (for now): Pumpkin cheesecake is another delicious way to enjoy the spicy and sweet flavors of autumn. We've got pumpkin-flavored cheesecake bars, trifles, dips, and more.
10
Pumpkin Cheesecake with Cookie Crust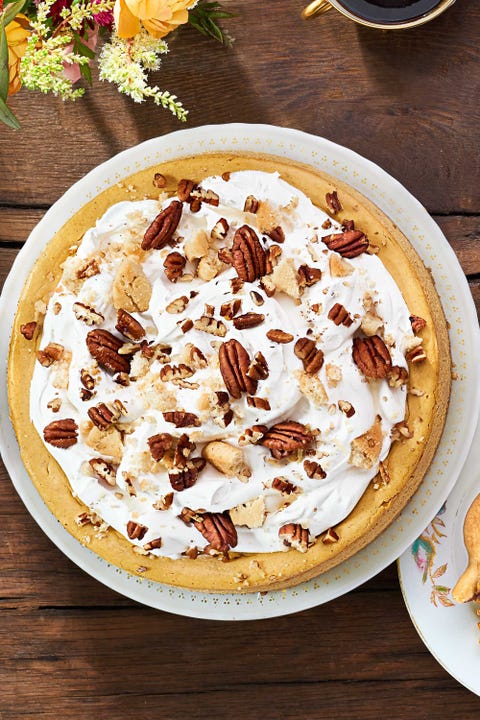 Sure, this seems like a basic cheesecake … until you realize it's garnished with homemade pumpkin spice cookies. Yep, you heard that right.